With their origins in the western United States as an all-purpose farm and ranch dog in the 19th century, Australian Shepherds were bred to herd livestock with great intelligence, energy, and independence. Today, these quirky pups remain a beloved companion and working dog breed.
If you're considering bringing home one of these merle-coated canines, it helps to understand some of their unique personality traits and behaviors. Australian Shepherds have many endearing quirks that make them a highly entertaining yet challenging breed. Read on for 10 insights into Unique Australian Shepherd quirks that will help you provide the best care for your Aussie.
10 Unique Australian Shepherd Quirks
Distinctive Merle Coats
Herding Nips and Nuzzles
Tireless Energy
Velcro Tendency
Clever Problem-Solving Skills
Communicates Through Eye Contact
Cautious With Strangers
Expressive Vocalizations
Tail Chasing Tendencies
Playful Clownish Antics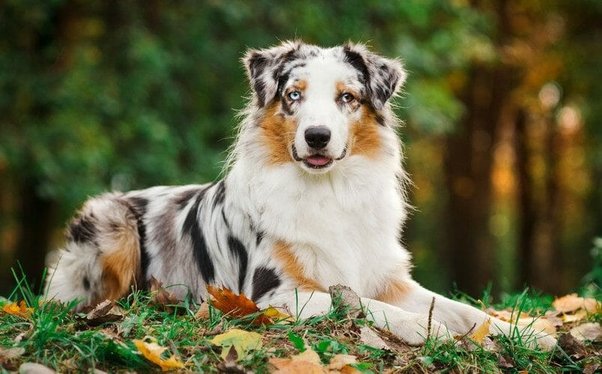 1. Distinctive Merle Coats
The signature coat of the Australian Shepherd is perhaps their most distinctive physical feature. Their beautiful, mottled merle coats come in striking patches of color mixed with white. No two Aussies have the same merle patterns and colors, giving each dog a unique look. Their medium-length, weather-resistant double coats come in variations of black, blue, red, and red merle. Aussies also can have white markings on their faces, chests, legs, and tails. Their eye-catching coats require weekly brushing to control shedding.
2. Herding Nips and Nuzzles
Aussies often start exhibiting their innate herding instincts at a young age through gentle biting or "nibbling" behavior. They will nip at people's heels, ankles, hands, and pant legs as their method of trying to herd their human family. While painful, this heel nipping is the puppy's instinct and they will often outgrow it with proper training and redirection. Teaching them what is and isn't appropriate to bite helps curb the puppy nibbles.
3. Tireless Energy
As a breed developed for full workdays herding livestock across rugged ranch lands, Australian Shepherds have a remarkably tireless energy reserve. Aussies typically need at least an hour or two of vigorous exercise and playtime each day. Without a sufficient outlet for all their energy, these intelligent dogs are prone to boredom and developing unwanted behaviors like excessive barking or chewing. Daily long walks, hikes, runs, play sessions, jumping, or dog sports are ideal activities for an Aussie.
4. Velcro Tendency
The Australian Shepherd is known for forming extremely devoted bonds with their owners. They become true "velcro dogs" who want to stick to their owner's side constantly. Aussies often follow their people from room to room, even waiting anxiously outside the bathroom door. Separation anxiety is very common in the breed. Leaving an Aussie alone for long periods can lead to destructive behaviors. Proper training is needed to curb clingy behavior and prevent isolation distress.
5. Clever Problem-Solving Skills
This breed is recognized for its sharp intelligence and is ranked among the brightest dog breeds. Australian Shepherds are eager to please and highly trainable. They learn new commands, tricks, and behaviors very quickly. Aussies also put their smarts to work independently solving problems and figuring out puzzles. They excel at canine jobs and sports that combine their mental sharpness with athleticism like agility, flyball, and Frisbee.
6. Communicates Through Eye Contact
Maintaining eye contact comes naturally to Australian Shepherds when interacting with their owners and handlers. Their expressive eyes help them understand instructions and bond closely with their people. The Aussie's intense gaze is a key part of how they tune into human body language. Establishing mutual eye contact builds trust and rapport with an Aussie during training.
7. Cautious With Strangers
While extremely affectionate and loyal to their own family, the Australian Shepherd tends to be reserved and standoffish around unfamiliar people entering their home or yard. They may bark at or avoid new guests. Though not usually aggressive, proper socialization starting as a puppy is important to prevent overprotective behavior or shyness in Aussies. Once introduced on their terms, most Aussies warm up quickly to new friends.
8. Expressive Vocalizations
The Australian Shepherd has a large repertoire of vocalizations beyond just barking. These highly communicative dogs express themselves using barks, whines, howls, yodels, growls, and many funny noises. Aussies "talk" more than some other breeds as their way of commenting on the world around them. Their vocalizations signal their needs like boredom, excitement, anxiety or just to get your attention!
9. Tail Chasing Tendencies
The herding drive in Australian Shepherds can lead them to sometimes try to chase and herd their tails in circles. Puppies especially may nibble and chase after their tails as they're learning to control their inborn herding instincts. Though often a harmless behavioral quirk in Aussies, compulsive tail chasing in adult dogs can signal anxiety or other issues that may require treatment.
10. Playful Clownish Antics
Australian Shepherds maintain a distinctly puppy-like playfulness and goofy charm well into adulthood. This breed has a mischievous sense of humor and seems to enjoy showing off their intelligence with clownish antics. They delight in entertaining their families with their lively personalities. To keep them laughing, be sure to provide plenty of fun activities that exercise both their bodies and minds.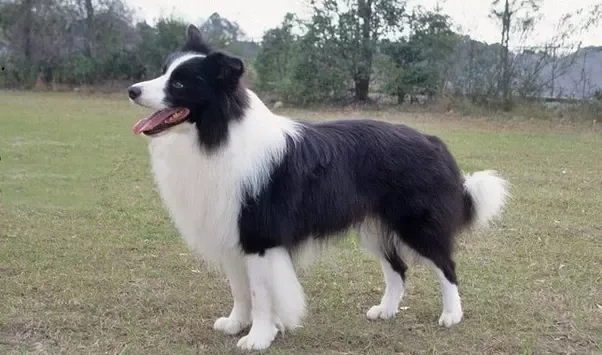 Conclusion
The Australian Shepherd's unique origins and genetics make for a breed packed with fun quirks and personality. Their high intelligence paired with energetic athleticism gives Aussies great potential as active working, sports, and companion dogs.
However, their distinctive temperament also comes with special requirements. Proper training and socialization from an early age helps set clear behavior boundaries while allowing their lively spirit to shine.
MATCH Australian Shepherd owners must be prepared to provide their velcro dogs with plenty of daily exercise, playtime, and mental stimulation. With their natural people-pleasing drive fulfilled, the Australian Shepherd's devotion and humor make a treasured canine companion.
In short, Australian Shepherd quirks are a breed that's full of surprises. By understanding and embracing these quirks. You can help your dog live a happy and fulfilling life as a beloved member of your family.
FAQs About Australian Shepherd Quirks
Why does my Australian shepherd lick me so much?
Australian Shepherds, bred for herding, often lick as a way to herd and show affection. Excessive licking may signal stress, so exercise and mental stimulation are essential to keep them content.
Why are Australian shepherds so weird?
Australian Shepherds' unique quirks arise from their working dog heritage, with herding instincts, intense staring habits, and high intelligence. These traits can make them seem "weird" as pets, but with proper training and mental stimulation, their eccentricities can be managed.
Do Australian shepherds have a favorite person?
Australian Shepherds often form a strong bond with one person in the family. They are "velcro dogs," attaching closely to their favorite owner and aiming to please them. This loyalty stems from their herding background and can be fostered with proper socialization, though their primary caretaker usually holds a special place in their heart.
Why does my Australian shepherd sit on me?
Australian Shepherds sit on their owners due to their herding instincts, aiming to keep them close. It's a sign of comfort and affection, as these "velcro dogs" enjoy constant contact. Allowing this behavior in moderation can satisfy their herding instincts and express their love for you.
Do Australian shepherds like to cuddle?
When well-socialized, Australian Shepherds are affectionate and love to cuddle. Their desire for close contact with their owner often leads to couch cuddles or bedtime snuggles. Proper training helps ensure they don't jump or nip, making them loving and cuddly companions.
How do I stop my Aussie from chasing his tail?
Tail chasing stems from the breed's innate herding desire. More exercise and mental stimulation can help reduce circling and tail chasing. Redirecting the behavior is key.
Why do Australian Shepherds have different colored eyes?
Eye color variation is common in Aussies and is allowed by the breed standard. It may manifest as two different colored eyes or marbled eyes. The merle coat pattern is associated with heterochromia.
Why do Australian Shepherds nip at heels?
Australian Shepherds were originally bred to herd sheep and cattle by nipping at their heels. This herding instinct remains strong in the breed, so Aussies may nip at people's heels when excited. Proper training is needed to curb this behavior.
Do Australian Shepherds shed a lot?
Yes, Australian Shepherds shed year-round and heavily during seasonal changes in the coat. They have a double-layer coat that is medium to long. Regular brushing and grooming are required to keep their coats and skin healthy.
How much exercise does an Aussie need?
Australian Shepherds are working dogs built for ranch life. They need 30-60 minutes of vigorous exercise every day, along with mental stimulation and play. Without enough activity, they can become hyperactive and destructive. Aussies excel at dog sports like agility, flyball, and disc dog.