Hello, fellow dog lovers! If you're a proud owner of a corgi or considering adopting one, you've come to the right place. Today, we're going to talk about the importance of providing the best dog beds for corgis possible. As cute as these little pups are, they have specific needs when it comes to their sleeping arrangements, and a good quality bed can make all the difference in their health and happiness.
Corgis are prone to joint issues and spinal problems due to their unique body shape. Finding a bed that provides the right support and comfort can help alleviate these issues, leading to a happier and healthier pup. Plus, let's face it, a well-rested corgi is a happier corgi, and that makes for a happier owner too!
Best Dog Beds For Corgis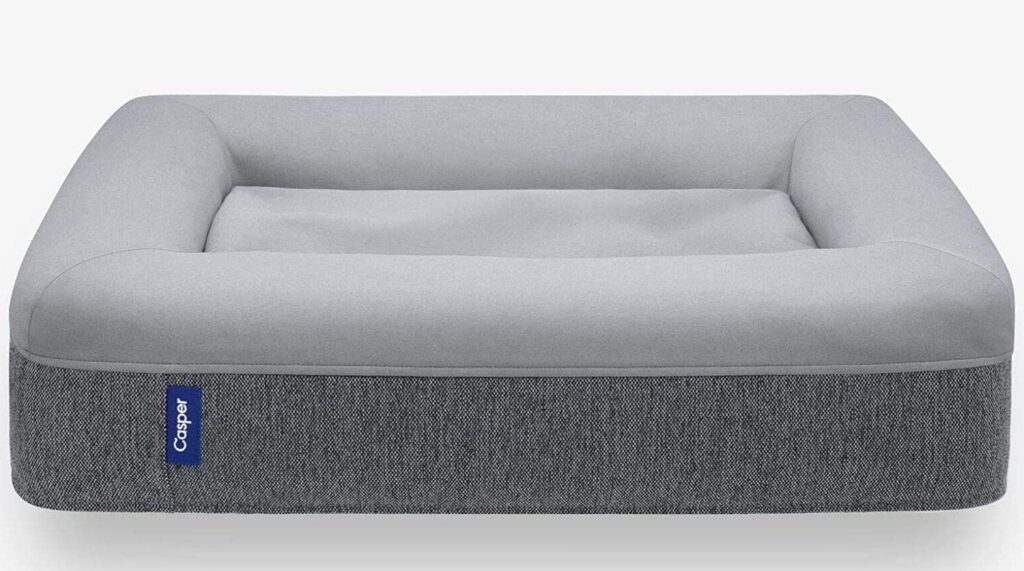 The Casper Bolster Dog Bed offers pressure-relieving memory foam and durable support foam, ensuring your corgi gets a good night's rest. The bed's excess material on top is perfect for dogs that like to dig and scratch, allowing them to create their perfect sleeping spot. Overall this is the best dog bed for Corgis.
The bed also features supportive foam bolsters on the mattress to create a safe space for dogs to lay their heads. Sewn-in pockets hide the metal zippers, so they won't scratch your floors. Additionally, the microfiber blended material is designed to be durable and rip-resistant, ensuring the bed can withstand your corgi's playful nature.
This Dog Beds have removable and machine-washable cover is impenetrable to fur and slobber-resistant, making cleaning a breeze. To clean, simply remove the cover and wash in cold water on a gentle cycle, then tumble dry low. If needed, you can use an enzyme-based spot cleaner to remove tough stains.
The Casper Bolster Dog Bed is available in three sizes to fit corgis of different weights.
Small (for dogs up to 30 lbs): Full Bed: 26″ x 19″ x 6″, Inner Sleep Area: 19″ x 12″ x 3″
Medium (for dogs up to 60 lbs): Full Bed: 33″ x 25″ x 6″, Inner Sleep Area: 25″ x 17″ x 2″
Large (for dogs up to 90 lbs): Full Bed: 45″ x 35″ x 7″, Inner Sleep Area: 35″ x 25″ x 2.75″
Pros
Memory foam comfort
Supportive bolsters
Durable materials
Scratch-resistant
Removable, washable cover
Available in multiple sizes
Cons
This is a great choice orthopedic dog bed for Corgis. The exclusive curve Smart Design is in line with the dog's habit of lying down, ensuring maximum comfort and support. The bed's orthopedic foam provides the necessary support for your dog's body and won't flatten over time. The famous Laifug foam will retain at least 90% of its shape and support for the next 3 years.
The bed comes with a custom 100% Microfiber cover (210g) that is water-resistant and tear-resistant, making it highly durable. The cover is also removable and machine washable, ensuring that it is easy to maintain and keep clean. The cover is soft to the touch and simple to spot clean, making it a great option for pet owners who value convenience. Tumble dry on a Gentle setting.
Measuring 28″ L x 20″ W x 4″ H, this dog bed is perfect for dogs 200 pounds and under. Your furry friend will surely love the Laifug Dog Bed and make it their favorite sleeping spot. It's a great investment in your pet's comfort and well-being.
Pros
Orthopedic memory foam
Smart design
Waterproof liner
Easy to clean
Durable cover
Retains shape
Comfortable
Available in different sizes
Cons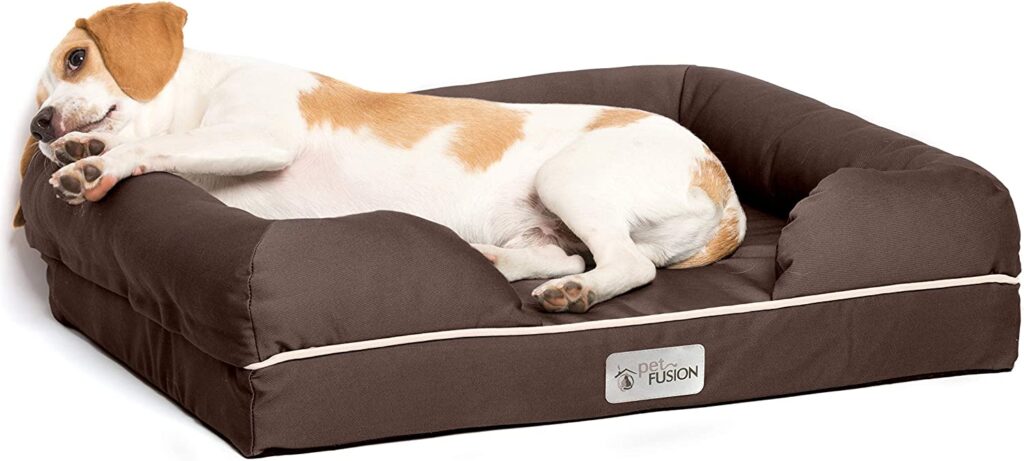 The PetFusion is our top pick dog bed for corgis. The bed features a solid 4-inch memory foam base that provides superior overall comfort and reduces joint pain, making it perfect for corgis who may be prone to hip dysplasia. The bed also has calming properties, making it an ideal choice for anxious dogs.
The bed measures 25 x 20 x 5.5 inches and can easily hold 50+ pounds. The bolsters come pre-loaded into the cover, and you simply need to insert the memory foam base and zip it closed. The cover is machine washable, making it easy to clean. You can also spot-clean the bed and remove hair, and it can be tumble-dried in a gentle setting.
Pros
Orthopedic memory foam
Water-resistant and tear-resistant cover
Non-skid bottom
Suitable for dogs with joint pain or anxiety
Durable and comfortable materials
Low VOC emissions for indoor air quality
Easy to clean and maintain
12-month warranty
Cons
If you looking for outdoor dog bed for Corgis then this Elevated Dog Bed in a small size measuring 30″ x 20″ and made with Cordura fabric is the best option for your pet. This is made with high-quality, chew-proof bed. This bed was designed in Maryland in 1995 and still remains the best in the market due to its superior design, materials, workmanship, and customer service.
This Elevated Outdoor Bed boasts an orthopedic design that provides long-lasting and even support to your dog's joints, ensuring maximum comfort. The bed's oversize rails are larger than those of its competitors, which protects the fabric in the frame and enhances its durability.
When it comes to the materials used in making this bed, Kuranda has spared no expense. The bed features aircraft-grade aluminum and high-strength PVC that won't rust, ensuring that the bed stays in excellent condition for longer. The premium fabric used in the bed is abrasion-resistant, treated against UV, and easy to clean. The bed also features stainless steel fasteners that further enhance its durability.
Pros
Chew-proof
Orthopedic design
Durable materials
Easy to clean
A good option for outdoor 
Cons
The elevated design may not be suitable for all dogs
Limited color options
If you're a proud Corgi owner, you want to make sure your furry friend is as comfortable as possible, and the Furhaven dog Bed for Corgis is the perfect way to do that. This bed is designed to promote superior ergonomic comfort and provides optimum orthopedic support for dogs and cats. Plus, the open mattress design gives pets plenty of room to sleep in a variety of different positions.
The main sleep surface is lined with thick, cuddly soft, plush curly faux fur that is gentle on noses and paws for enhanced snuggling comfort. The solid orthopedic foam is dense and thick for maximum loft and sturdy comfort. The contoured form factor provides enhanced orthopedic support for the neck, back, hips, and joints to help ease discomfort and encourage restful sleep.
The bed comes in Gray, Small, 14″ x 21″ x 4″ (2″ Center; 4″ Edges), and is also available in Cream, Chocolate, and other sizes like Medium, Large, Jumbo, Jumbo Plus, and Giant. It's easy to clean too – the removable dog bed cover is completely machine-washable for your convenience. For more specific washing instructions, please refer to the hang tag and/or seam label (if applicable).
Pros
Ultra plush
Orthopedic support
Removable cover
Machine washable
Contour design
Cons
May flatten over time
May not be chew-proof
Looking for a cozy and comfortable dog beds for Corgis? The Best Friends by Sheri Cozy Cuddler Ilan Microfiber Hooded Blanket Cat and Dog Bed in Dark Chocolate might just be what you need.
This pet bed is designed to promote better sleep, especially for animals that like to hide or burrow. With its attached pet blanket and soft faux fur interior, it provides breathable warmth and creates a sense of security that promotes better health and behavior.
The flexible design of this warm dog bed allows pets to sprawl out or curl up in the snug crevices, while surrounded by cushioned walls that offer extra head and neck support. The exterior is made of upholstery-grade corduroy, adding a touch of sophistication to any room, and the bottom resists dirt and water to protect your floors from mud, slobber, and accidental messes.
One of the unique features of this pet bed is the use of CoziLoft virgin fibers, which are finer-grade fibers with a special coating that adds more loft and resilience. This means the bed is more comfortable, softer, and resistant to lumping, providing your pet with the ultimate sleeping experience.
Learn how to wash a cozy cave dog bed.
Pros
Attached pet blanket
Promotes better sleep
Superior comfort
Cushioned walls
Sophisticated design
Resists dirt and water
Cozyloft virgin fibers
Machine washable
Cons
Hood may not be suitable for all pets
May not be suitable for pets who prefer a more open bed design.
If you want buy on averrage price ranage and best dog beds for Corgis then choose the Bedsure Orthopedic Dog Bed is an ideal choice for corgis that need extra support for their joints and pressure points. The high-density egg-crate foam evenly distributes weight, providing unparalleled support for a night of deep, restful sleep. The 4-sided bolster design promotes comfort and security, and the cushioned bolster shape supports your corgi's head and neck.
The waterproof liner ensures the foam mattress is protected from accidents, spills, and water damage. The zippered cover is easy to remove and machine washable for convenient cleaning. The bed is made with CertiPUR-US-certified foam and luxurious flannel, ensuring that it is both safe and comfortable for your furry friend.
With over 15,000 5-star reviews, this supportive dog bed is dog-approved and wrapped in a velvety soft flannel fabric. It offers soothing comfort that even the most anxious dogs will find cozy and relaxing. Plus, the non-skid bottom reduces slips, keeping your corgi's joints safe.
Pros
Orthopedic support
Enhanced comfort with a 4-sided bolster design
Waterproof liner for easy care
Velvety soft flannel fabric
Pet safe materials
Non-skid bottom for safety
Cons
Some users may find it too firm
May not fit all home decor styles
More expensive than basic dog beds
Not suitable for dogs that chew or scratch excessively
Looking for a cozy, stylish and best dog beds for Corgis? Look no further than the MidWest Homes for Pets Deluxe Dog Bed! This plush gray Ombre Swirl bed is designed to fit perfectly in 30-inch dog crates but also works great as a standalone bed for medium-sized dogs weighing between 26 and 40 pounds.
Cleaning is easy with this machine-washable and dryer-friendly bed. Plus, you can have peace of mind with the 1-year manufacturer's warranty. Give your furry friend the gift of comfort with the MidWest Homes for Pets Deluxe Dog Bed.
Pros
Plush comfort
Non-skid bottom
Easy maintenance
Stylish design
Versatile use
Cons
May not fit all crate sizes
Synthetic fur may not be for everyone
What to Look in Dog Bed for Corgis
When you choose the perfect dog bed for corgis then there are a few important things you should follow and keep in mind before buying.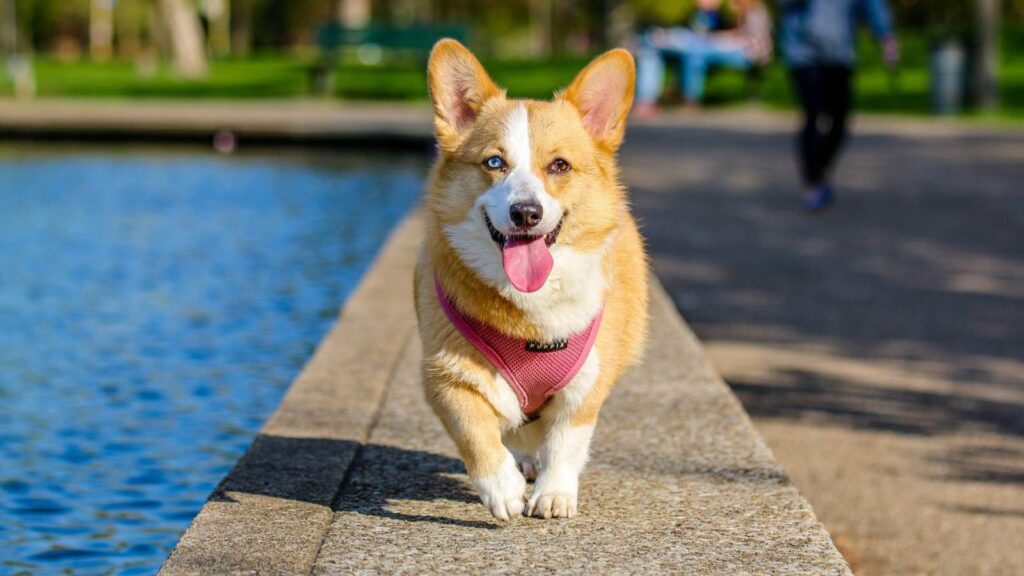 1. Size and shape considerations
Corgis have a long bodies breed, but they're not particularly tall. Therefore, you'll want to look for a bed that is long enough to accommodate their body but not too high off the ground. A bed that is too high can be challenging for your pup to climb on and off, especially as they age.
2. Materials that are best suited for corgis
When choosing a material for your corgi's bed, consider their individual needs and preferences. Corgis have a thick double coat that sheds quite a bit, so you need to buy a dog bed that is made with easy-care material. Nylon, microfiber, fleece, cotton & polycotton can be perfect for the corgi breed because all of these materials are careless and durable and provide maximum comfort to your furry friend. A harmful dog bed can effectively badly on dog health.
3. Features that can enhance the comfort of the bed:
Memory foam or orthopedic beds are great options for corgis, as they provide support for their joints and spine. Beds with raised edges or bolsters are also popular among corgi owners as they offer a sense of security and comfort.
How to Choose the Right Dog Bed for Your Corgi
Choosing the right dog bed for your corgi can be a daunting task with so many options available in the market. Here are some tips to help you select the perfect bed for your furry friend.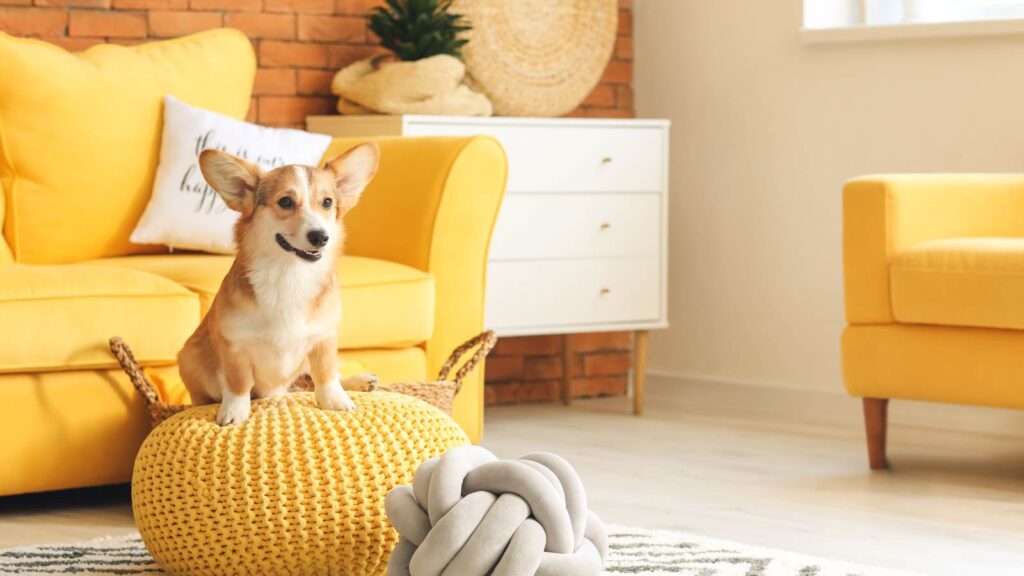 1. Corgi's Sleeping Habits
Take note of your corgi's sleeping habits. Do they like to stretch out or curl up? Do they prefer to rest their head on something or not? This information will help you determine the shape and style of the bed that will best suit your corgi's needs.
2. Corgi's Age and Health
If your corgi is older or has health issues, you may want to consider an orthopedic or memory foam bed that provides extra support for their joints. Similarly, if your corgi tends to get overheated, a cooling bed may be a better choice.
3. Can be Comfortable
Comfort is another important factor to consider. Look for a bed that is soft and supportive and provides enough cushioning for your corgi's joints. Memory foam or orthopedic beds are excellent choices for corgis as they provide the necessary support and comfort.
4. Can Be Careless
Choose a dog bed made of durable, high-quality materials that are easy to clean. Beds with removable covers or machine-washable materials are a great choice as they make cleaning a breeze. By investing in a quality dog bed, you'll provide your corgi with a comfortable and supportive place to rest, promoting their health and happiness. Learn how to wash dog beds with stuffing.
Conclusion of best dog beds for corgis
In conclusion, choosing the right dog bed for your corgi can greatly impact their comfort and overall health. When selecting a dog bed, consider the size, support, and material. The Casper Dog Bed for Medium Dogs and Laifug Orthopedic Dog Beds are both excellent options that provide orthopedic support, easy maintenance, and pet-safe materials.
Learn when you need to replace the dog bed.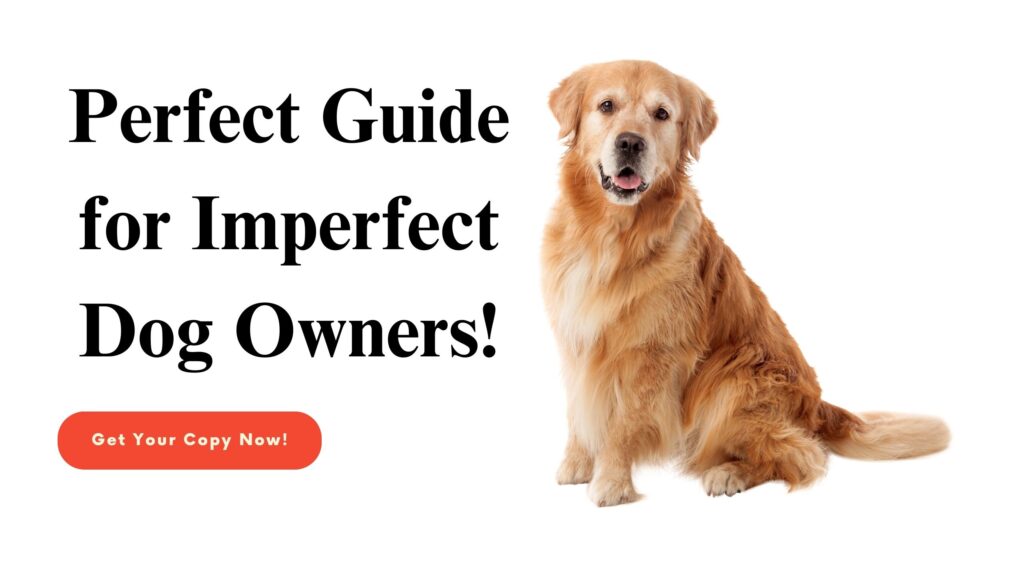 FAQs of dog beds for corgis
What size dog bed should I get for my corgi?

A medium-sized dog bed, typically around 30 inches in length, is recommended for most corgis.

What type of dog bed is best for corgis?

Orthopedic dog beds with high-density foam are recommended for corgis to support their joints and prevent discomfort. Additionally, beds with bolstered edges can provide a sense of security for these naturally protective dogs.

Can corgis use heated dog beds?

Yes, corgis can use heated dog beds. However, it's important to ensure the bed is not too hot and that your corgi does not overheat.

Can corgis use elevated dog beds?

Yes, corgis can use elevated dog beds. However, it's important to ensure that the bed is sturdy and secure to prevent any accidents.

How often should I wash my corgi's dog bed?

It's recommended to wash your corgi's dog bed once a week, or as needed if it becomes visibly dirty or has a strong odor. Regular cleaning can help reduce allergens and keep your pet's sleeping area hygienic.